Key Takeaways From The Growth Hacking Summit by Neil Patel
A few weeks back, I decided to join Neil Patel's Growth Hacking Summit, and quite frankly what I got was pretty much what I expected – a hurricane of some of the latest digital marketing information, tips, hacks and tools.
The summit consisted of a series of live and pre-recorded webinars, put together by some of world's top growth hackers, who gave a glimpse into of some of the stories, tools, methodologies and hacks that they use for online growth. Fortunately for you, I was taking notes (and even the occasional screenshot), looking to compile some of the key lessons and recommendations some of the best growth hackers in the world had to share.
A couple notes before we start:
This by no means covers ALL the presentations, tools or ideas discussed, but rather compiles one or more takeaways from each of the presentations. If you're a marketer like myself – these are probably worth knowing.

I've compiled a list of all these speakers including how you can connect with them. For the entire list go to:

bit.ly/growthhackerlist (and feel free to share it)
So here we go…
 7 NEW Growth Hacks to Skyrocket Your Business in 2017
By: Neil Patel
Key Takeaways:
Get people to commit before buying, answer their objections on the landing pages.

Adding a

tripwire

 to your conversion funnel can substantially increase conversion value, because it breaks that preliminary barrier between prospects and customers.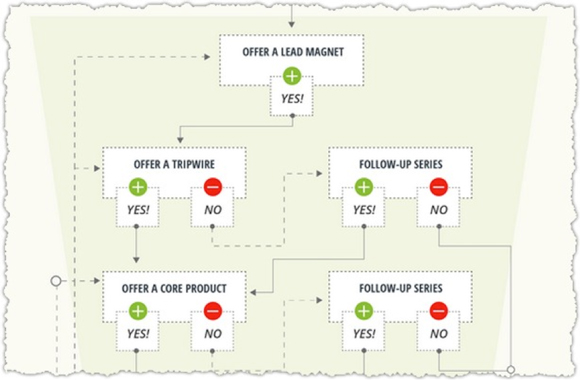 Have a really long form on your site? Neil suggests that although sign-up forms with too many fields can decrease your conversion rates, they actually tend to  increase conversion quality, because you're essentially filtering through your more committed/engaged prospects who are more likely to turn into higher value customers. Better yet… Neil suggests

multi-step checkout forms

work the best, as are both more engaging (will perform better than a single long form with multiple fields), AND will improve lead quality…

Example email subject line you can use –

"I need a favor, can you help? [plus something valuable]"

. Over the top? IMHO yeah. Effective? In Neil I trust.
How to Triple Your Conversion Rates With A/B Testing in 180 Days
Who: Peep Laja
Key Takeaways:
Peep is a freakin awesome name.

Ask (yourself and your users)

the right

questions, track

the right

data using

the right

tools.

And before you say "duh", my takeaway is that 90% of the marketers I know spend too much time "doing" and not enough time figuring out the questions, data and tools they should be using. Peep is right.

Users will often not tell you the problem, or tell you

the wrong problem

. So what can you do about this? Again – ask the right questions. Hypothesize. Run experiments. Observe them and they will

show

you the problem.
Links/Tools: HotJar
How to Raise 100k+ in Crowdfunding Without PR
Who: Vincent Dignan
Key Takeaway:
Start building your prospect list EARLY. Success requires plenty of prep before launch – networking and reaching out to bloggers, reporters etc…  Don't forget that reaching out and getting someone to talk about you means a value exchange of some sort; Whether you're lucky enough to have a good enough company/product story to share, or whether it's giving them a free sample or something in return….

Create a

surround sounds effect

.

1000 true fans

is all you need.
Links/Tools: unbounce, clickfunnels, premiumbeat for royalty free music, rawshorts for explainer videos, audiense.com, paywithatweet, charlieapp.com, hunter.io, discover.ly, quickmail.io (sends in bulk from your Gmail and good for up to 3K users), kickbox.io to get rid of broken email addresses, queueat.com, rebump, mixmax
Top 5 Growth Tactics for Content Marketing in 2017
Who: Hana Abaza
Key Takeaways:
Think

TOFU, MOFU & BOFU

– Everything you publish should be clearly positioned in your conversion funnel. How closely related is your topic to your business goals and value proposition? How likely are readers of this specific content likely to convert?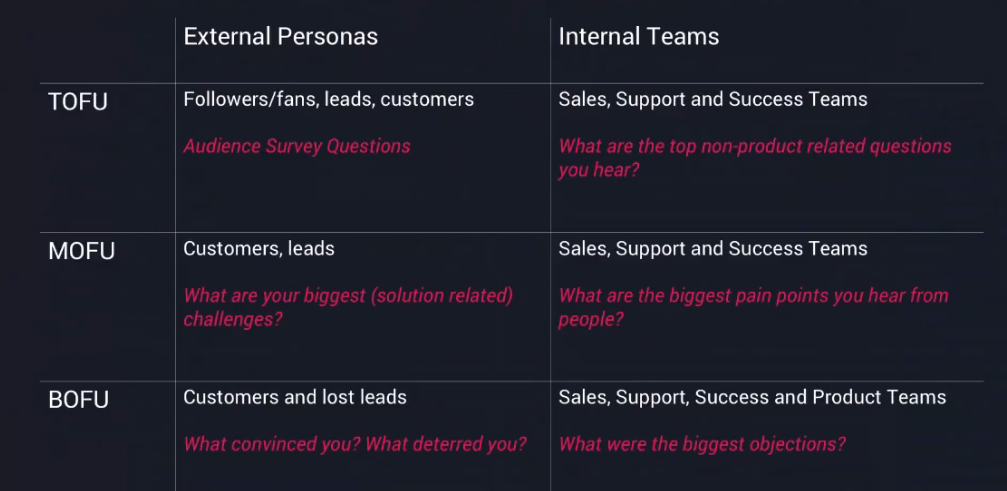 Leverage your content across multiple channels.
Links/Tools: buzzsumo, answerthepublic (VERY cool tool I was unfamiliar with)
How to Create Content that is Virtually Guaranteed to Drive Huge Traffic to Your Site
Who: Aaron Agius
Key Takeaway:
Stop creating content for the sake of having content, answer questions and solve problems. In other words – deliver value.
Links/Tools: webpagefx.com for keyword research that goes beyond Google's Keyword Planner.
How to Achieve 10x Growth By Acquiring Smaller Companies
Who: Justin Mares
Key Takeaway:
Acquiring smaller companies can be a shortcut to growth and a captive engaged audience. Weigh the acquisition cost against the expected time and resources it would take to get to the same point.
Links/Tools: flippa for buying domains, websites or apps, domcop for buying expired domains, fe international as a website brokerage)
Teardown of 10 Successful Content Marketing Campaigns
Who: Sujan Patel
Key Takeaways:
Help your customers and they'll help you – Give them a great product. Give them great support. Build a product and company that people love. The love will spread.
The internet does not need more content. It needs better content. Focus on quality when you're writing content, even if it means it takes you twice as long and you're writing half as much.

Promoting great content is just as important as writing it; Many companies publish great content and then just hope something will happen organically. Sometimes it does, but more often – it doesn't.
Links/Tools: moz, backlink.io, helpscout
How to Turn Webinars Into Your Most Engaging And Highest Converting Growth Channel
Who: Cy Hossain
Key Takeaways:
3 timeless webinar principles
Be real – do it live, be relatable, show your face, build relationships
Don't sell, educate – teach REAL stuff and give away good, actionable content. This may take require more effort and ehm… patience, but playing the long game is crucial.
Engage and ineract with people – The best way to sell yourself and your expertise is to make it personal and create a discussion.
Links/Tools: crowdcast.io
Minimum Viable Tests to 2X Your Growth Rate (Without Paid or Sales)
Who: Conrad Wadowski
Key Takeaway:
Run small tests – Minimum viable tests (definitely less than a month, ideally 3-7 days) and double down on those that work.

Find your primary metric [for Conrad it was

MRR

(monthly recurring revenue), but it could be different for you] and look to move it 20% MOM
Links/Tools: SumoMe
Start Making Unforgettable Content Now: How Naming the Unnamed Makes Your Content Unforgettable
Who: Patrick Vlaskovits
Key Takeaway:
Names are important. They create the necessary space in our heads to articulate the problem that we feel in our hearts
*I didn't know this, but Patrick is one of the dudes who coined the term "growth hacking" (together with Hiten Shah and Sean Ellis).
Why Most Growth Hackers Just Can't Hack It: Building A Sustainable Growth Engine
Who: Andrew Chen, Brian Balfour, Patrick Campbell, Jamie Quint
Key Takeaways:
You can't necessarily afford to focus on one single growth metric, but keep it as  limited as possible and revisit your KPIs often.

Your KPIs will influence your product decisions so choose the right ones and reassess how useful they are periodically. Beware of vanity metrics and numbers that don't matter.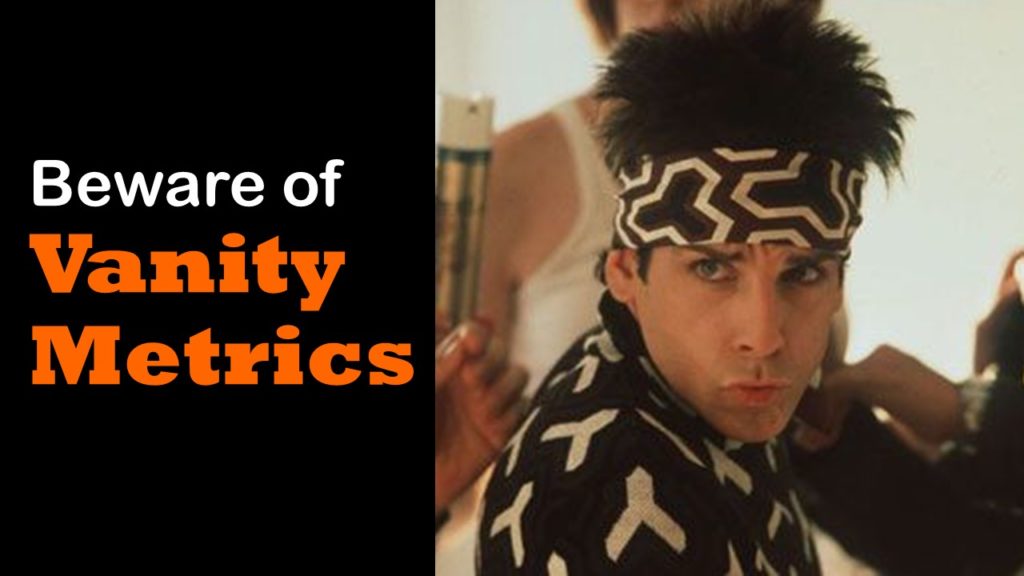 Growth Hacks For Getting Viewers Hooked: How to Build Habit-Forming Products
Who: Nir Eyal
Key Takeaways:
Products can profoundly change our behaviors.

Our nucleus accumbens is our brains "reward circuit". When we do anything that is considered rewarding (e.g. eat food, have sex, take drugs), dopamine is released to this area of the brain which triggers pleasure. Nir talks about getting customers "hooked" to our product. And the way to do it is to create triggers to our customers that lead to actions on their part in the expectation for a reward.  An investment is then required on their part (i.e learning/using our product) in the expectation that this cycle will repeat itself. We are all dopamine junkies to some extent.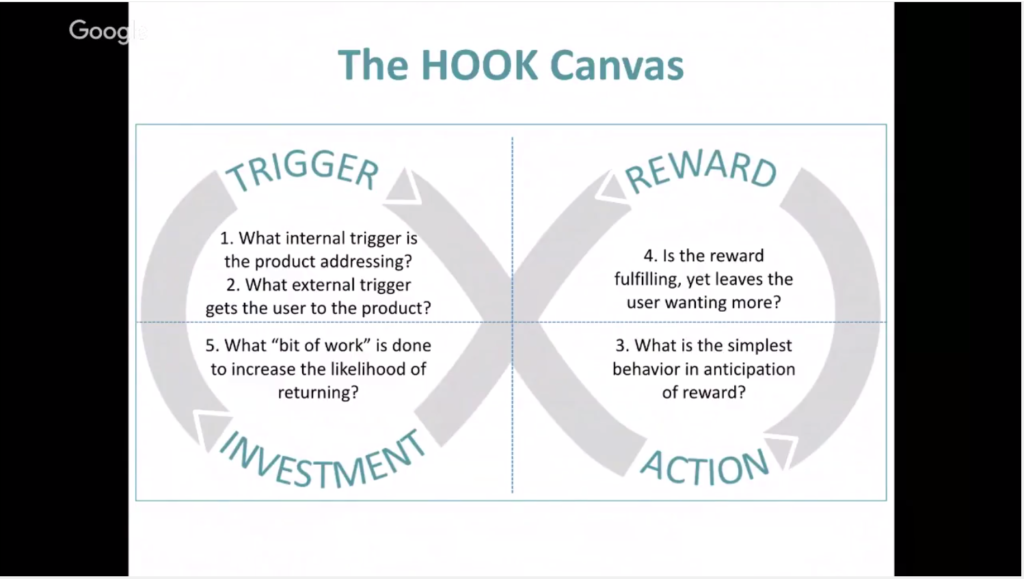 Triggers can be internal or external: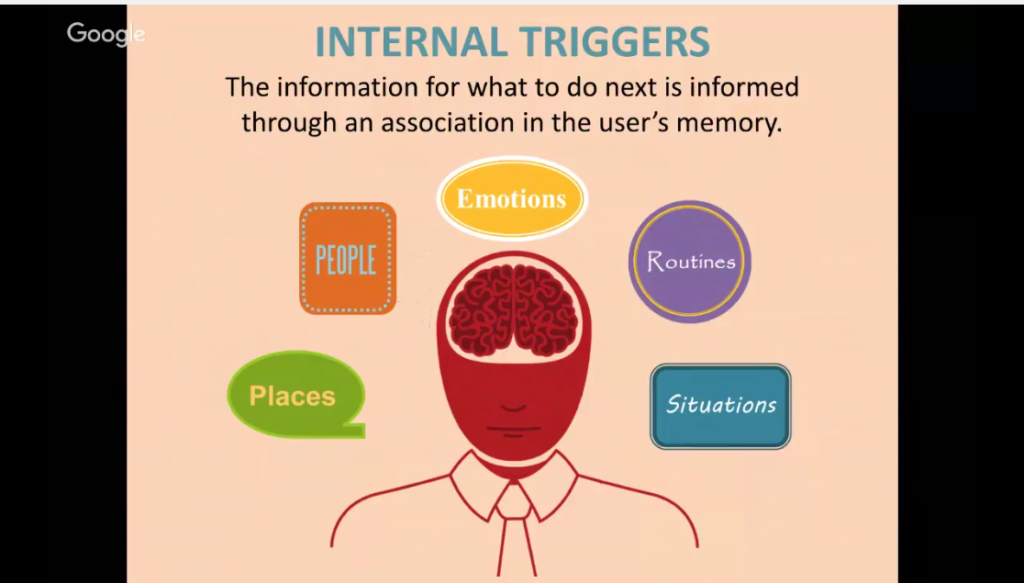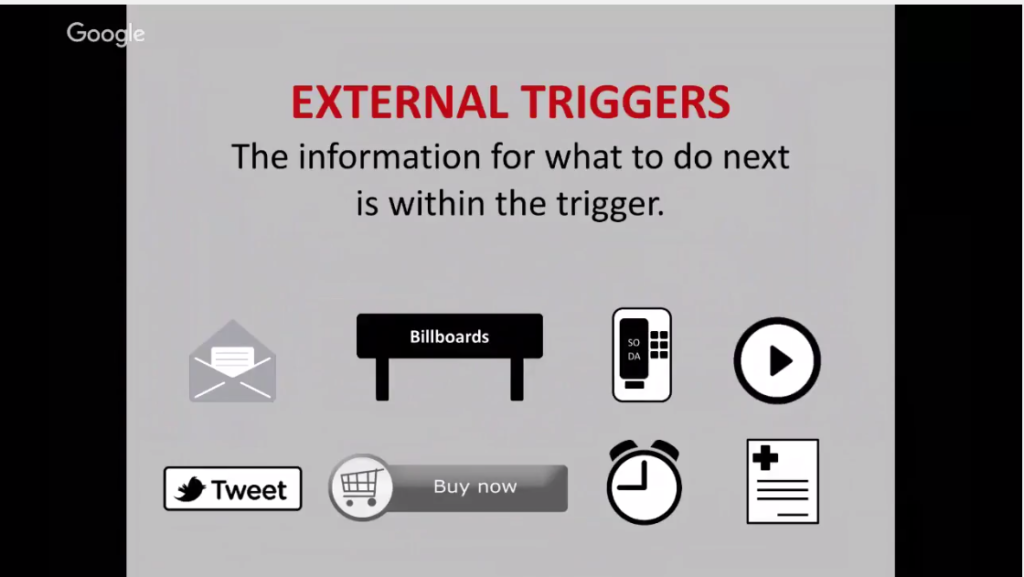 And speaking of triggers that lead to actions. Everything we do in life lays in between these two axis – motivation and ability.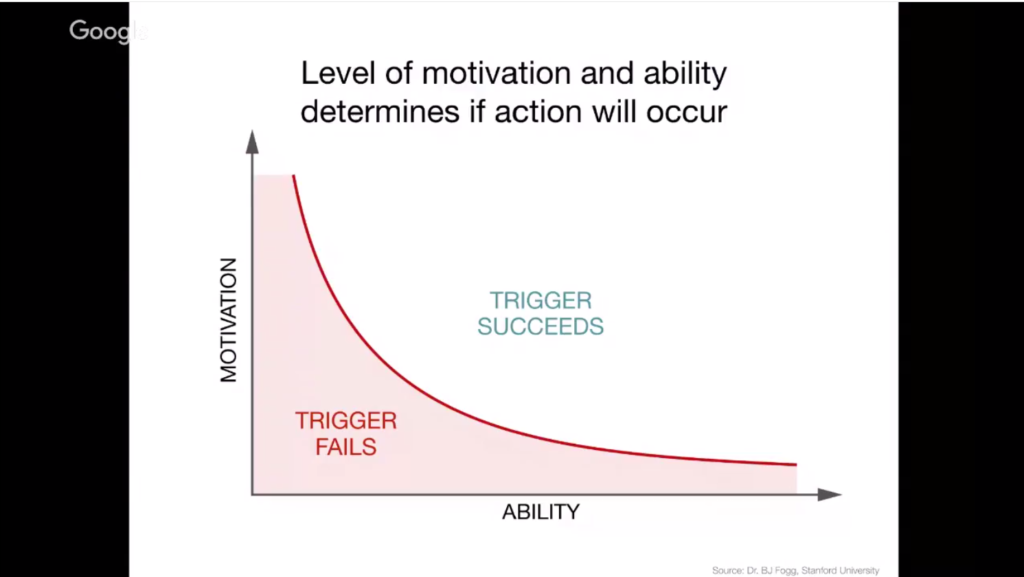 [* Nir's talk was easily one of my favorite as I love his scientific approach to the Psychology of marketing. I highly recommend his blog – NirandFar.]
Push Notification Growth Tactics: How Pinterest Increased Active Users With One Simple Trick
Who: John Egan
Key Takeaway:
Notifications should extend a product's core value. Think of a Whatsapp message, or a

Fantasy Sports

lineup update. The more personal the better.
The 15 Minute LinkedIn Hack That Drives Immediate Organic Traffic To Your Website
Who: Dan McGaw
Key Takeaway:
Effin amazing has the most effin amazing logo I've seen in a while…

[effin amazin logo]

But seriously: Launching a product? Launching a blog? If you're looking to export all your LinkedIn contacts, you can simply use this link:

https://www.linkedin.com/people/export-settings

and export the entire list as a CSV.

Find groups of thought leaders and target customers – advanced search –> connect, if you don't know email g@g.com. Increase your connections. Expand your network as much as possible, and add everyone who's viewed your profile. Export your connections (see link) then send them a plain text email with MailChimp (plain text is as personal as it gets). Understand demographics and industries. Do it for every blog post
5 Uncommon Customer Acquisition Paths That Will Help You Grow
Who: Eric Sui
Key Takeaway:
Out of some of today's $1B+ software companies, some are more saturated than others: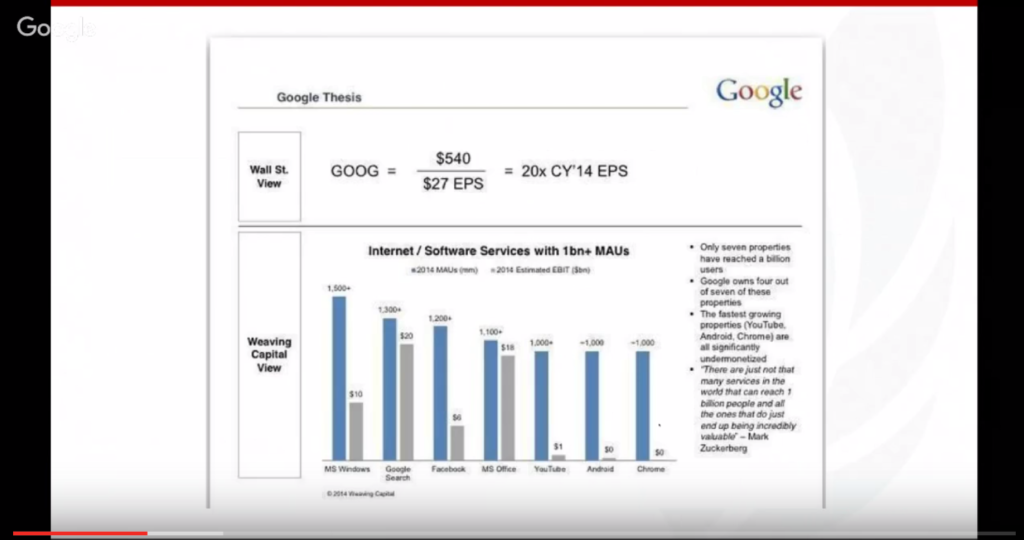 That's right – Facebook, Youtube and Android are 

underutilized channels. He also mentioned Gmail (which is technically part of AdWords' Display network)

 – impressions and clicks tend to be super cheap and they can actually generate sales…
[*I've been experimenting with Gmail and though I can't yet report any conversion data, preliminary results show an incredibly low CPC)]
And on the same note, channels evolve: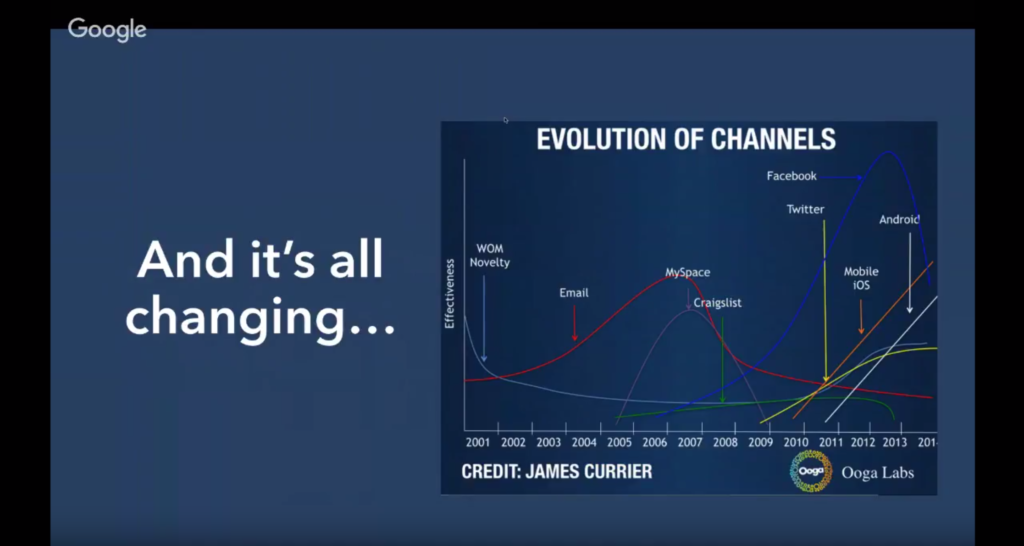 Tools: videobrewery, demoduck.com

5 Advanced Hacks To Double Your Customer Base In The Next 30 days

Who: Vignesh Kumar
Key Takeaway: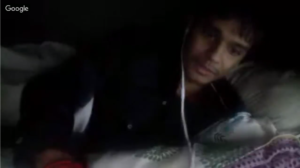 Digital marketing rules.You can make money as a growth hacker working from your bed; (here's Vignesh when he was running the presentation):
Hacking Big Data: Using 3rd Party Data As Your Competitive Advantage
Who: Zack Onisko
Key Takeaways:
B2B Strategies – finding the stakeholders and the decision makers and deciding which companies and who to target, scrape data, find their email address, use

toofr

or clearbit to find email addresses, get more info about the company to make your message more personalized). Don't neglect traditional channels such as regular mail.

5 scalable channels: Paid, viral, referral, partnerships, sales
Links/Tools: easier to just give you a screenshot: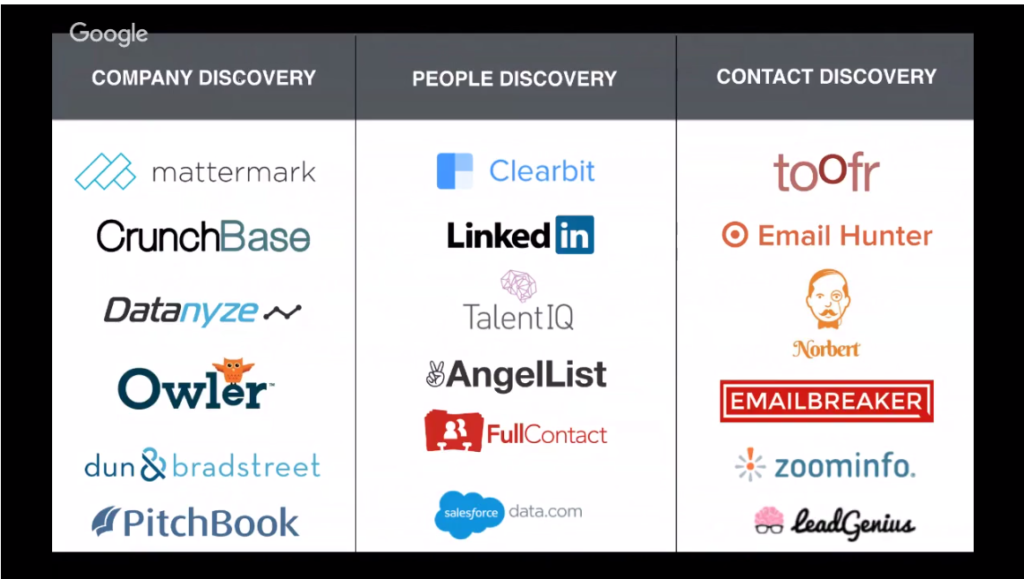 Venturloop, import.io, scrapinghub, toofr, clearbit,
Email Open Rate Enemies: 7+ Your "Normal" Email Marketing Are Hurting Your Opens (and What You Should Do Instead)
Who: Susan Su
Key Takeaways:
Images might be getting in the way of your emails. Use a single one, reduce it's size (below 300 pixels in either direction) and add alt-text. Keep it short. Use "you/new/now" in the subject lines.

Open rate is a vanity metric. Conversions are what matter.
Links/Tools: www.mail-tester.com/spf-dkim-check to test your sender score, MailChimp, AutoPilot, Hubspot
Session title: How to Growth Stack Your Product
Who: Dan Martell
Key Takeaways:
(Already talked about this) Deliver valuable content, but test it as you go, validate what works, then recycle it across multiple channels (a blog post can become a whitepaper, can be shared on Reddit and/pr LI, can be turned into a deck and shared on Slideshare)

Always include CTAs and a primary core action (activation, use) that delivers value to your business
The Mobile Gold Rush: Why mobile is now the biggest opportunity. And how to create mobile websites that dominate your market
Who: Dr. Karl Banks
Key Takeaways:
Mobile is eating the world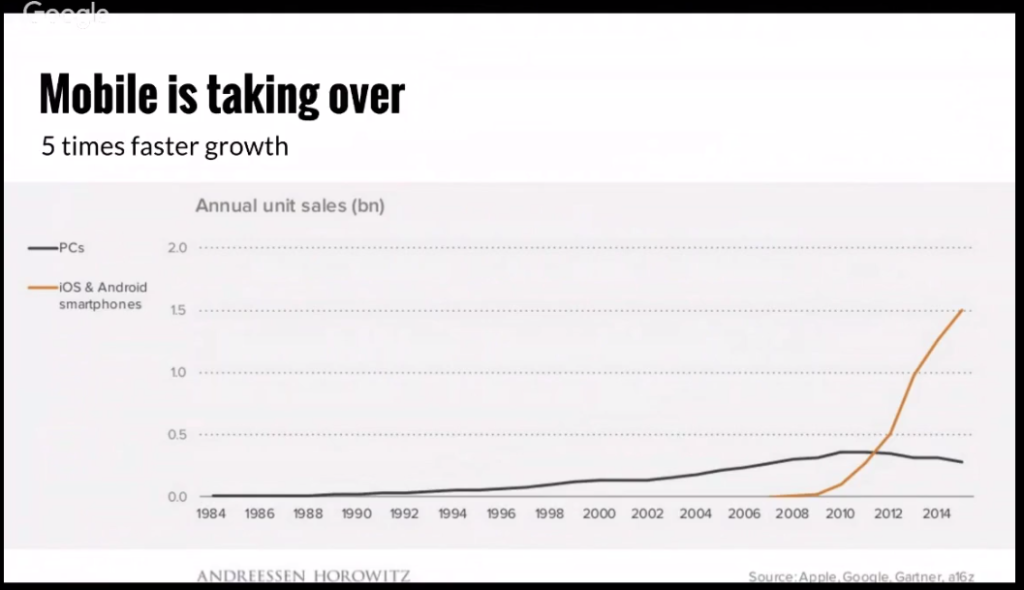 Look no further than match.com and tinder that ate that industry up. The secret is to better understand the gap that prevents mobile traffic from converting. Usability
Links/Tools: surveymonkey, qualaroo, hotjar, Google Forms, Survey Gizmo, Crazy Egg, ClickTale, Usability Testing, LookBack, invision, verifyapp,
Behavioral Marketing Tactics to Drive Sales and Retention
Who: Lloyed Lobo & Ali Tajsekandar
Key Takeaway:
Customization and personalization matter. True, they require more segmentation and ehm, more resources and time to segment, but once you fundamentally understand who the customer is and what they're looking for, you can offer more relevant content and a more valuable value proposition.
How to Generate $100k a Month in New Recurring Revenue from Existing Customers
Who: Bronson Taylor
Key Takeaway:
Two things matter when growing a business – 1. Users 2. Product.

Landing page content should answer two simple questions – "What is it?" and "Why should I care?" (solution and problem)
Links/Tools: GrowthHacker.tv, growthgeeks.com, workify.co (work marketplace)
How to Create Viral Videos that Drive Millions in Sales
Who: Karen X Cheng
Key Takeaways:
There are multiple ways to quit your job.  Here's how Karen left Microsoft:
Your viral video isn't good enough not to market. Get it out there and invest in getting it seen.
Think like a reporter – write the headline before creating your video. What's the news here and what makes it interesting?
Your viral video should be as short as possible while still telling your story.
Leverage emotions that spread (awe, anger, humor) if you can Yes, there is a recipe for  success.
Closing Keynote
Who: Neil Patel
Key Takeaway:
Use Google Webmaster Tools to check your websites rankings, impressions, clicks and CTRs for given keywords. For under-performing CTRs (Neil gave <4% as a benchmark) adjust your title tags making them more engaging and relevant.

Pinterest ads totally work for eCommerce as it's (still) an underutilized channel.
Links/Tools: copyblogger, problogger.com/jobs/ for writers, Google Webmaster tools, hplusthis, infusionsoft plugin, buzzsumo for content ideas
Hope you enjoyed and got some good pointers.
If you did – please share. If you didn't – ping me and let me know why!